The St. Paul School of Evangelization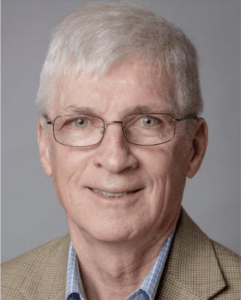 is proud to present Dr. Ralph Martin in a live virtual conference on the topic, "Will Many Be Saved?" Dr. Martin received his BA from the University of Notre Dame in Philosophy and his MA in theology from Sacred Heart Major Seminary. He holds a S.T.L. degree from the Pontifical Faculty of the Immaculate Conception in Washington, D.C. and an S.T.D. in systematic theology from the Pontifical Faculty of St. Thomas Aquinas in Rome. He has published widely and is engaged actively in Catholic evangelization through the non-profit organization Renewal Ministries, of which he is president. He joins us in this live conference to encourage and equip our students for the urgent work of evangelization.
Date and Time
Tuesday, March 2, 2021
7:00 – 8:00 PM (EST)
Registration is required
Location
This will be a virtual conference through Zoom teleconference software. Those who register using the form below will receive an email containing a Zoom link to access the live conference. Please download Zoom teleconference software in advance.
Registration
Registration for this event is now closed.