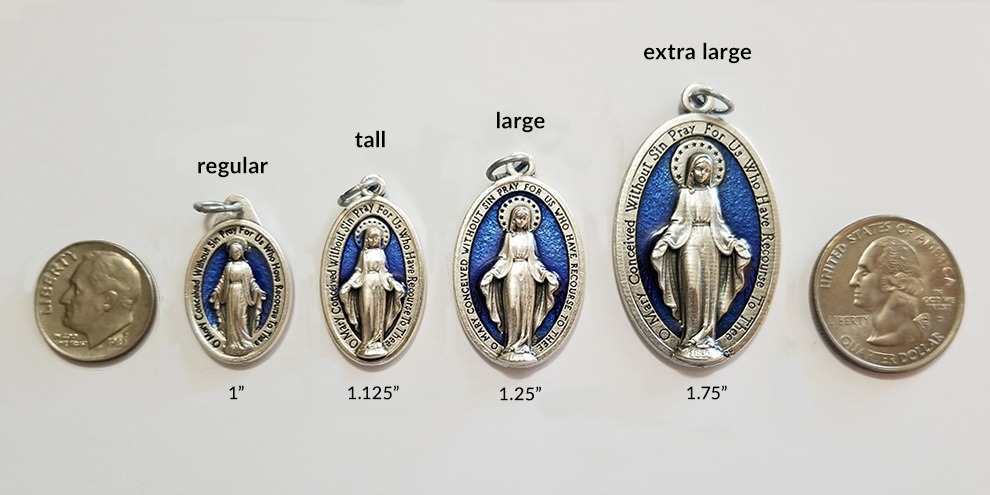 Consider purchasing these chains and these holy cards (or these holy cards) to hand out with the medals. They make a great addition!
Also consider this genuine leather pouch to hold your medals.
These are Italian-made, high quality medals at wholesale prices. If you can find a better bulk price for this quality of medal, let us know and we will beat it.
Material: Silver-plated ZAMAC (alloy consisting mostly of Zinc)
Weight: varies; regular, 2.9 grams; tall, 3.7 grams; large, 4.8 grams; extra large, 9.1 grams
Available in bulk packs of 50 or 100.
Want to learn what the Miraculous Medal is all about? Click here.