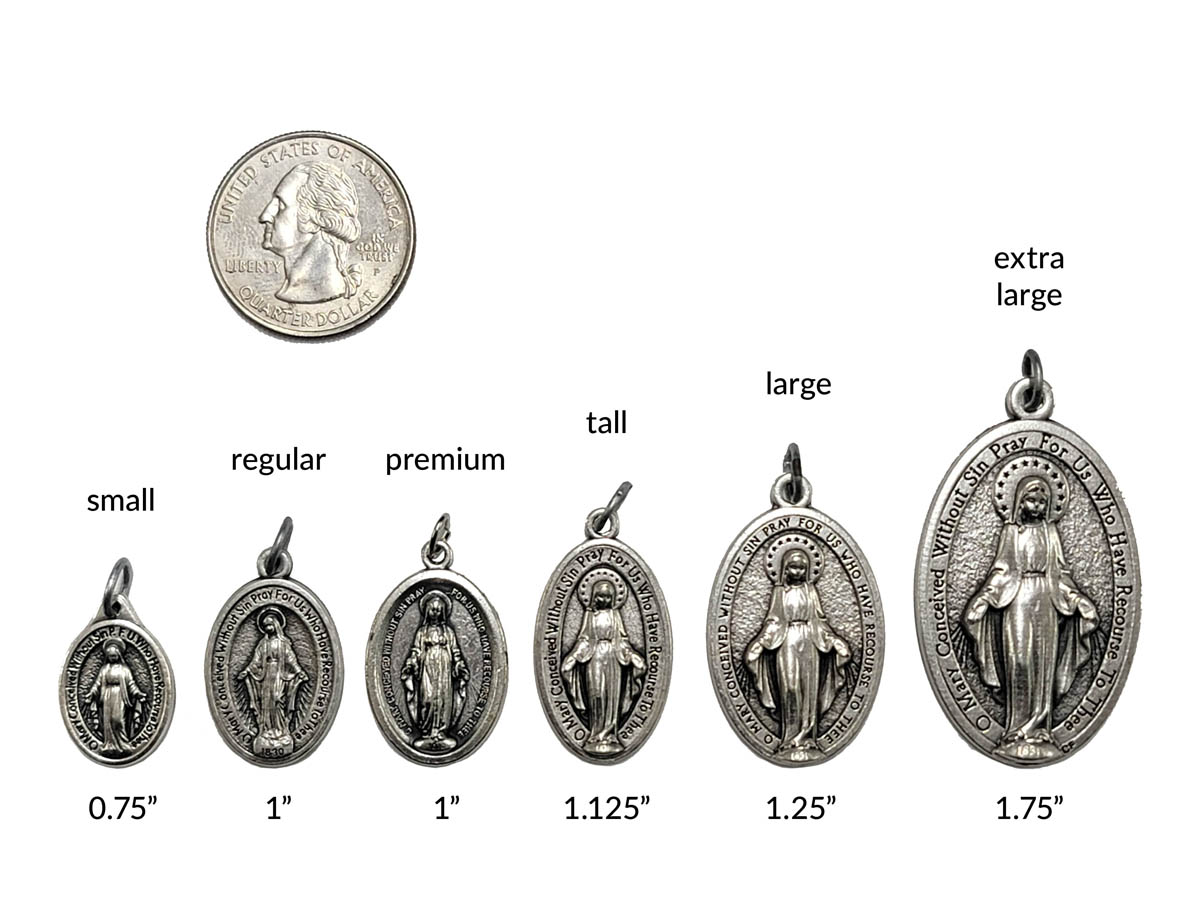 Consider purchasing these chains and these holy cards (or these holy cards) to hand out with the medals. They make a great addition!
These are Italian-made, high quality, oxidized medals at wholesale prices. If you can find a better bulk price for this quality of medal, let us know and we will beat it.
Material: varies; oxidized medal for premium and larger; regular medals are silver-plated zamac
Weight: varies; regular & premium, 2.9 grams; tall, 3.7 grams; large, 4.8 grams; extra large, 9.1 grams
Available in bulk packs of 50 or 100.
If you are interested in learning more about how to use the miraculous medal, click here. We also point people to this Gospel presentation when they receive our miraculous medal holy cards.
In the past few years we have been asked about false versions of the miraculous medal allegedly designed by satanists and freemasons. We do not sell false miraculous medals. Please read this report for more information.